H & H Mini Unit Storage Office now located at 4760 IL Route 173, Poplar Grove, IL 61065
Call (815)943-6629 for Assistance or to Make an Appointment.
ATTENTION HARVARD RENTERS!!

Harvard Renters! -- DO NOT use this site to make online payments
The 10 Kennedy Drive Harvard location will be
UNDER NEW MANAGEMENT AS OF May 31, 2022
All Rental Leases will be taken over by
Maya Storage Units, LLC.
All Harvard renters should make payments to Maya Storage Units, LLC
10 Kennedy Drive
Harvard, IL 60033
NOT H & H Mini Storage.
.
---
ATTENTION CAPRON AND POPLAR GROVE TENANTS!


H & H Mini Unit Storage will be relocating our Main office
from Harvard to Poplar Grove Illinois starting June 1, 2022.
The office will be located at
4760 IL Route 173, Suite 3
Poplar Grove, IL 61065.
Phone will remain 815-943-6629.
This office will service all Capron and Poplar Grove renters.
We will no longer be responsible for renters in Harvard, IL.

Our new Office in Poplar Grove will be open
BY APPOINTMENT ONLY!

Please call 815-943-6629 or 815-243-0768 if you would like to rent space,
or have other reasons to meet with us.
---

Want to Pay your Capron or Poplar Grove Storage Rent Online? -
then please click the

$$

at the top of this page.

or

Mail Your payment to our new mailing address:
H&H Mini Unit Storage
4760 IL Route 173, Suite3
Poplar Grove, IL 61065



or


Put your payment in the Dropbox at our Poplar Grove Office.
It's located next to our

Bright Green Door

.
If you have questions about your account,
please CALL US ON THE PHONE at
815-943-6629 between
9:00 and 5:00 Monday - Friday.


ATTENTION CUSTOMERS PAYING ONLINE!!

YOUR ONLINE PAYMENTS TAKE AT LEAST 24 HOURS BEFORE THEY POST TO OUR ACCOUNT ON WEEKDAYS. PAYMENTS MADE ON SATURDAY DO NOT POST UNTIL MONDAY.

PLEASE PLAN AHEAD!

ALSO, THE ONLINE PAYMENT SYSTEM IS NOT MOBILE PHONE COMPATIBLE WITH ALL PHONES. USING A DESKTOP OR LAPTOP COMPUTER IS HIGHLY RECOMMENDED.
Three Convenient Locations: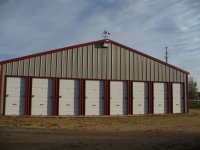 Poplar Grove
H & H Mini Unit Storage
4760 Rt. 173
Poplar Grove, IL 61065
OFFICE OPEN BY APPOINTMENT ONLY.
PAYMENTS CAN ALWAYS BE LEFT IN THE DROP BOX
Our Poplar Grove Facility is equipped
with Security Fencing, 24 hour Touchpad entry
and Security Cameras.



Capron Facilities

H & H Mini Unit Storage
125 E. Main Street and
345 S. Wooster St.
Capron, IL 61012
There is No Office at our Capron Facilities. Please visit our Poplar Grove Office to rent space in Capron.

Click here for Maps and Directions.


EMAIL H & H STORAGE!
| Home | Contact us | Storage sizes | Directions | Comments and Questions |
Ⓒ H & H Mini Unit Storage 2022 All Rights Reserved