Harvard Main Office at 10 Kennedy Drive - Harvard, IL 60033
Call (815)943-6629 for assistance or Account Balances.


Our Covid 19 Business Plan

We are following the CDC's recommendations to keep a 6 ft. Seperation from others. You can help by
Paying your Rent Online -
click the

$$

above.


or


Mailing your payment to us at
10 Kenned Dr., Harvard, IL 60033


or


Putting your payment in the Dropbox at either our Harvard or Poplar Grove Locations.

If you have questions about your account, please CALL US ON THE PHONE at
815-943-6629 between
9:30 and 4:00 Monday - Friday.


ATTENTION CUSTOMERS PAYING ONLINE!!

YOUR ONLINE PAYMENTS TAKE AT LEAST 24 HOURS BEFORE THEY POST TO OUR ACCOUNT ON WEEKDAYS. PAYMENTS MADE ON SATURDAY DO NOT POST UNTIL MONDAY.

PLEASE PLAN AHEAD!

ALSO, THE ONLINE PAYMENT SYSTEM IS NOT MOBILE PHONE COMPATIBLE WITH ALL PHONES. USING A DESKTOP OR LAPTOP COMPUTER IS HIGHLY RECOMMENDED.
Three Convenient Locations: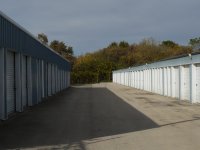 Main Office
H & H Mini Unit Storage
10 Kennedy Drive
Harvard, IL 60033
PH: (815) 943-6629
FAX: (815) 943-7035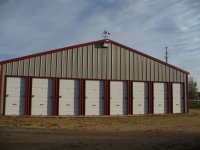 Poplar Grove
H & H Mini Unit Storage
4760 Rt. 173
Poplar Grove, IL 61065
OFFICE CLOSED.
APPOINTMENTS ONLY.
PAYMENTS CAN STILL BE LEFT IN THE DROP BOX
Our Poplar Grove Facility is equipped
with Security Fencing, 24 hour Touchpad entry
and Security Cameras.



Capron Facilities

H & H Mini Unit Storage
125 E. Main Street and
345 S. Wooster St.
Capron, IL 61012
There is No Office at our Capron Facilities. Please visit our Harvard Office to rent space in Capron.

Click here for Maps and Directions.


EMAIL H & H STORAGE!
| Home | Contact us | Storage sizes | Directions | Comments and Questions |
Ⓒ H & H Mini Unit Storage 2016, 2017 All Rights Reserved